Dryer Air Duct Cleaning in Hilliard, Ohio
Hilliard, Ohio's best dryer duct cleaning services! Serving 43016, 43026 and 43221
Why Clean Your Dryer Vents?
Get thorough dryer vent cleaning in Hilliard, Ohio!
Prevent House Fires
Thousands of house fires occur annually due to obstructed dryer vents. Ignoring or failing to recognize signs of a clogged dryer vent can lead to devastating consequences, including loss of life and property. Safeguard your home by entrusting Pringles Inc. with the crucial task of cleaning your dryer vent and air ducts in Hilliard, Ohio. Our expert team ensures fire prevention and the safety of your household.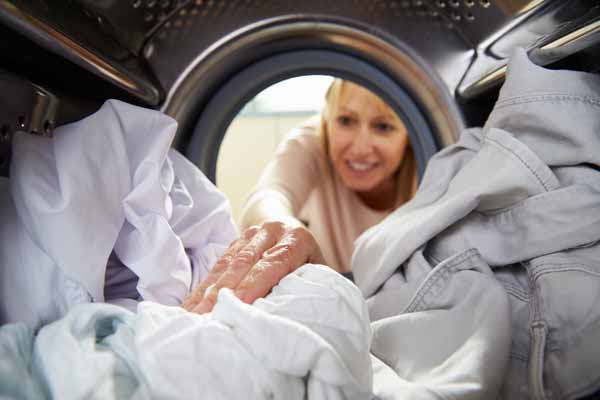 Decreased Drying Time
A clogged dryer vent leads to gradually increasing drying times. What might initially be just a few extra minutes can quickly turn into the need for multiple drying cycles to dry clothes completely. Don't waste your valuable time waiting for laundry to dry. Let Pringles Inc. clean your dryer vents in Hilliard, Ohio, and reclaim the time lost to extended or repeated drying cycles. Enjoy efficient and effective drying, allowing you to focus on more important tasks.
Enhance Your Drying Machine's Efficiency
When dealing with a clogged dryer vent, not only do you spend extra time on drying cycles, but you also incur higher utility costs. Prolonged or additional drying cycles can result in increased wear and tear on your clothes. By enlisting the expertise of Pringles Inc. to clean your dryer vents in Hilliard, Ohio, you can significantly reduce drying time, conserve energy, and protect your clothing from unnecessary damage. Experience improved efficiency, lower power consumption, and enhanced garment longevity by choosing our services.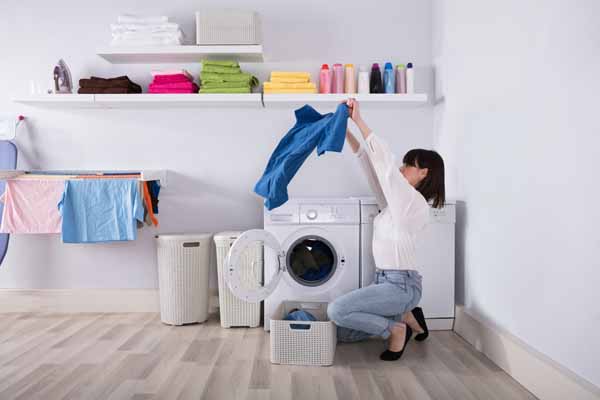 Why Choose Pringles Inc?
Pringles Inc. has over 40 years of dryer vent cleaning experience. We do it right!
We're Hilliard, Ohio's Best Dryer Vent Cleaner!
As one of the top rated Hilliard, Ohio dryer duct cleaning and air duct cleaning companies, we start by measuring both the airflow and temperature at an outlet from your dryer. These measurements will be notated for reference so that we have a record of your system's conditions at the beginning of our visit, as well as after it has been cleaned. In our notes, we will begin tracking your system so that in the future we can easily compare how well it is working with itself in previous visits. This allows us to determine if it needs a cleaning or some repairs. If you would like to schedule an appointment please click here.
How We Clean Dryer Vents in Hilliard, OH
Our professional dryer duct cleaning process starts with the visible dryer duct after disconnecting the duct from your dryer. We will clean the entire duct and entry/exit points, provided that we are able to access both. After the visible duct, we will scrub deep within the inner workings of your bends and turns with special tools to remove any lint build up that commonly occurs in the unseen areas of your vent system. It is hidden from sight and thus an unknown danger.
This cleaning is designed to clean out any buildup or particles that are preventing the air from flowing properly through your dryer. This can cause damage to your clothes, as well as start fires. Our technicians will use a rotating brush and powerful vacuum to remove all loose debris from your dryer's ductwork. The rotating brush scrapes buildup off the inside walls of the duct and the vacuum pulls it out of the system leaving an unobstructed airway. You will see improved performance, less heat damage and less wear on clothing after this cleaning service!
Regular Dryer Vent Cleaning Maintenance
Dryer duct cleaning is an important part of regular home maintenance. The health and safety of your family, as well as the safety of your home and property, are at stake when lint is allowed to build up in the duct of your dryer. Dryer vents should be cleaned by a professional specializing in cleaning dryer ducts. These professionals have the proper training and tools to properly reach deep into the dryers ductwork in order to clean all the lint and debris buildup that occurs along the inside of the dryers vent pipe.
The Dangers of a Clogged Dryer Duct
The dryer duct system is something that many people take for granted. They just assume that it is clean, but many need our professional dryer duct cleaning to clean out the dirt and debris from their ducts. This prevents fires from starting in their home from lint build-up and keeps the air in their home safe for them to breathe and for their sensitive electronics in their home.
Your clothes dryer may be one of the most important appliances in your home, but it could also be responsible for a deadly fire. In fact, according to a report by the US Fire Administration, clothes dryers are responsible for approximately 15,500 structure fires in our country every year. A staggering 80% of these fires start with a clogged dryer duct! Sadly, these have resulted in up to 15 deaths and 400 injuries a year. Thousands of other homeowners and/or occupants are treated for symptoms of poisonous gas fumes, also caused by a blocked dryer duct.
Dryer fires are common and most often start with a build up of lint inside of the dryer ducts. The dryer over heats and ignites the highly flammable lint which rapidly spreads through the entire dryer duct system throughout your home. If the dryer duct is not well constructed or is exposed to open spaces inside your home, the fire can spread causing catastrophic property damage, personal injury and possibly loss of life.
Proudly Serving Hilliard, Ohio!
Pringles Inc. is an experienced dryer vent cleaning company that serves Hilliard, Ohio.
Don't wait, schedule your dryer vent cleaning service in Hilliard, Ohio today! Take proactive steps to ensure the safety and efficiency of your dryer. Contact us now to book your appointment and experience the peace of mind that comes with a professionally cleaned dryer vent. Don't wait! Contact us now!
What Do Our Customers Say?
Our dryer vent and air duct cleaning customers in Hilliard, Ohio will tell you why Pringles Inc. is the best in the business!
Dryer Vent Cleaning in Hilliard, Ohio
Average rating:
0 reviews