Commercial Air Duct Cleaning Service
Get your Commercial HVAC quote!
Get commercial HVAC systems and air duct cleaning quote in Columbus, Ohio!
"*" indicates required fields
Improve Indoor Air Quality for Your Business!
For commercial property owners, having the best indoor air quality is important for your business. Your employees, visitors and guests will surely thank you for the clean air. Therefore, commercial air duct cleaning is a must for every business. Air is constantly flowing into almost every room through the HVAC system. Regularly scheduled commercial air duct cleaning services help maintain breathable air for everyone.
Eliminate bacteria with commercial air duct cleaning!
A building's HVAC structure has become a widely recognized as an Air Quality concern. The benefits of cleaning commercial air ducts of microbiological contaminants include creating a healthy and safe environment for employees, residents or occupants. If your HVAC air duct system is left uncleaned, then it can become a breeding ground for bacteria, mold and fungi. Keep your air ducts clean! Contact Pringles Inc. and get expert advice.
Save money and energy with commercial air duct cleaning!
There are many ways a clean air duct can save your business money. Clean air ducts improves the HVAC effectiveness. Debris, dirt and dust accumulation will cause your HVAC unit to work harder, which uses more energy. Therefore having clean commercial air ducts will save your company money in the long run. The debris blowing through the HVAC unit can also cause stress on the working parts. This stress can decrease the lifespan of the HVAC unit. As a result of professional air duct cleaning, your HVAC system can last longer!
Pringles Inc. cleans all commercial air duct units. No job is too big or too small!
hospitals and clinics
schools and universities
retail businesses
shopping centers
office buildings
apartment complexes
hotels
NADCA (National Air Duct Cleaners Association)
Our commercial air duct cleaners are NADCA certified. Therefore we follow strict HVAC unit cleaning and safety practices based on a national standard. Beyond this, our commercial air duct cleaners have extensive experience with all commercial properties. If you need commercial air duct cleaning, then contact us today for a quote!
NADCA: The HVAC Inspection, Cleaning and Restoration Association, otherwise known as the National Air Duct Cleaners Association (NADCA), was formed in 1989 as a nonprofit association of companies engaged in the cleaning of HVAC systems. Its original mission was to promote source removal as the only acceptable method of cleaning and to establish industry standards for the association. [The Benefits of HVAC cleaning]
Thorough Commercial Air Duct Cleaning
Pringles Inc. always does a thorough commercial air duct cleaning job! We let you know the before and after results! We confirm our work on your system, equipment and facility while demonstrating outstanding quality control. Our commercial air duct cleaning team will be sure to bring your HVAC air duct system up to industry compliance!
We make sure you commercial air ducts are thoroughly cleaned and the air will be more breathable! As a result, your employees and customers will be happy! Rest assured that your commercial air ducts are in professional hands!
Why Choose Pringles Inc.?
NADCA Certified Company
ASCS on Staff
Flexible Scheduling
Photo / Video Inspections Available
Truck-Mounted Vac, Power Vac and HEPA Vac Capable
Ventilation Systems Mold Remediator – VSMR on Staff
Photographic Progress Reports Available
Ready for a Breath of Fresh Air?
Contact Pringles Inc. now and schedule commercial air duct cleaning service anywhere in Columbus Ohio or Central OH. Get a quote from one of our friendly service members. Call Now: (614)-768-2642 or 1-800-890-8888. Alternatively, you can also fill out our contact form below.
Best in Commercial HVAC Systems Ceaning!
Your commercial air ducts and HVAC system is an intricate part of your business. We keep them clean for you!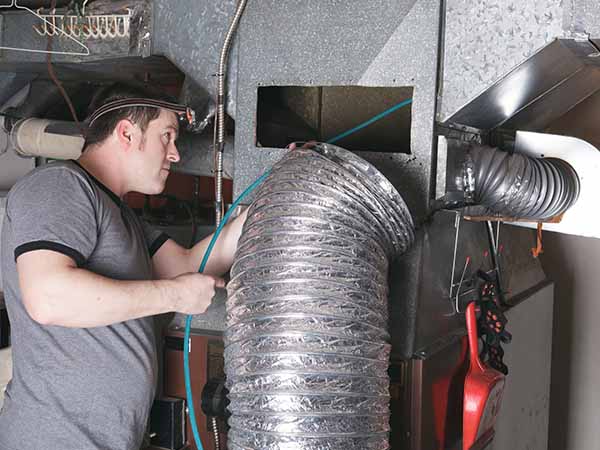 Professional Certified HVAC Systems Cleaners!
Our professionals are NADCA Certified and we know our way around HVAC systems!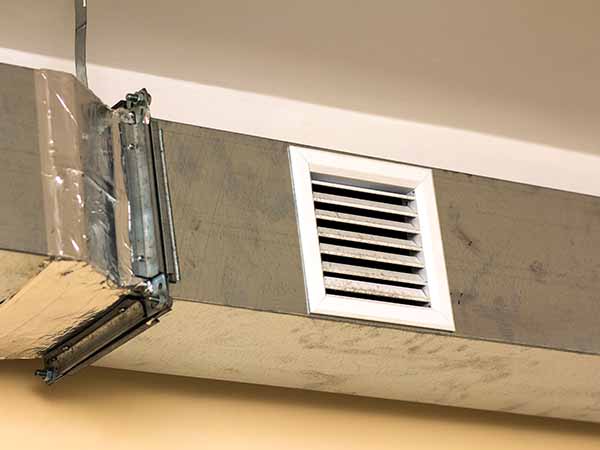 HVAC Systems Cleaning for Commercial Business!
We are thorough in detail and cleaning! Rest assured that our team will clean every inch of your HVAC system!
HVAC Systems Cleaning Columbus Ohio and Central Ohio
Schedule Commercial Duct Cleaning
Setting up an appointment is easy! Pringles Inc. will come to your commercial business and clean your ducts when it's convenient for you! We provide thorough and flexible commercial air duct cleaning service to all areas of Columbus Ohio: 43002, 43004, 43016, 43017, 43026, 43035, 43054, 43065, 43068, 43081, 43082, 43085, 43109, 43110, 43119, 43123, 43125, 43137, 43147, 43201, 43202, 43203, 43204, 43205, 43206, 43207, 43209, 43210, 43211, 43212, 43213, 43214, 43215, 43217, 43219, 43220, 43221, 43222, 43223, 43224, 43227, 43228, 43229, 43230, 43231, 43232, 43235, 43240.
Other Service Areas
Bexley, Blacklick, Canal Winchester, Clintonville, Columbus, Delaware, Dublin, Gahanna, Galena, Galloway, German Village, Grandview Heights, Grove City, Groveport, Hilliard, Lewis Center, Marble Cliff, New Albany, Obetz, Pickerington, Powell, Reynoldsburg, Sunbury, Upper Arlington, West Jefferson, Westerville, Whitehall, Worthington.
Commercial Duct Cleaning Beyond Columbus Ohio
Call or send us a message for more information! We have served commercial clients in
Akron
,
Canton
,
Chillicothe,
Cincinnati
, 
Cleveland
,
Dayton
,
Findlay
,
Hamilton
,
Kent
,
Newark
,
Lorain
,
Parma
and more!
Commercial Duct Cleaning Clients
We have proudly worked with many organizations in Ohio. Some of our past clients include:
American Showa
Anthony Thomas Candy
Bob Evans
Capital University
City of Gahanna
McGraw Hill Company
Mount Carmel Health
Ohio History Connection
The Columbus Zoo
The Columbus Humane Society
City of Dublin
Columbus Metro Library
Ohio Education Association
City of Upper Arlington
Worthington City Schools
Grady Memorial Hospital
Hilliard City Schools
The Ohio State University
Gahanna-Jefferson Schools
John Glenn Columbus International Airport
Ohio Wesleyan University
Grant Hospital
Ohio Dominican University
What Are Customers Are Saying?
Find out what our customers are saying about our HVAC systems duct cleaning services!
Pringles Inc.
HVAC Systems Cleaning Company
8170 Business Way Plain City, OH 43064
(614) 768-2642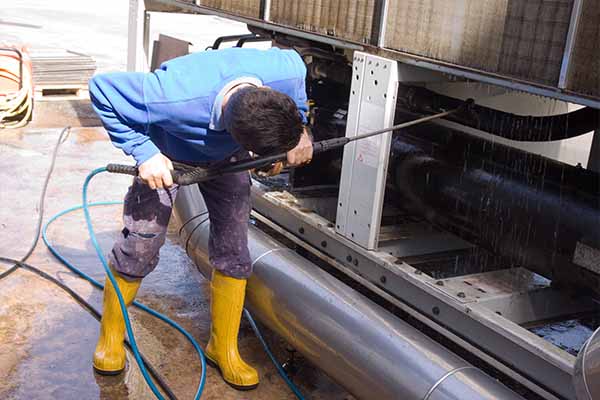 "Excellent cleaning of 3 commercial HVAC systems after drywall replacement and extensive house remodel" - Customer Testimonial
"Commercial duct cleaning of a business I purchased, previous owners had never had ducts cleaned" - Customer Testimonial
"They did an excellent job cleaning our facility! They did an excellent job, were very courteous, prompt and professional." - Customer Testimonial
Commercial Duct Cleaning
Average rating:
23 reviews
A Commercial Client Review from Angie's List
Nov 27, 2018
Professional commercial duct cleaning, Columbus, Ohio!
Splendidly. Joe was responsive, professional, prompt, and listened to our needs. He provided a timely estimate via email and quickly scheduled the job. His crew arrived on time and went right to work. They kept me aware of the findings, cleaned up after all work, and replaced all duct covers and furnace filters. They were professional and worked around the obstacles of other contractors at work, as well. Truly a gem--highly recommend!!
A client review from Angie's List
Nov 23, 2018
A professional HVAC cleaning company with no up sells!
Pringles was professional throughout the whole process. Scheduling was accomplished with minimal hassle on the first call to the company. The workers arrived promptly at the scheduled time and, from all we can tell, did a thorough and excellent job. They were courteous and professional and performed all work we had arranged. There were no "upsells" or unexpected charges. Although the price is far higher than what some companies charge for this type of service, from what I can tell as a layperson, I believe Pringles does quality work versus the "blow and go" style duct-cleaning places.
A client review from Angie's List
Aug 13, 2018
A home run! Experienced commercial HVAC systems cleaning!
It was great. The 2-man crew was a little early, but that was fine by me. Once they checked where the furnace was, they got started. They needed driveway space to pull up the truck. The truck is the muscle of this company. They run a suction duct from the truck down into the furnace, block off all the heating vents, turn on the suction and then blow the vents down one by one and then the returns. Now the cool part is that the whole bed of the truck is a giant fan and filter combo that can pull with a suction of 15,000 cfm!! (I didn't add an extra zero... 15K cubic feet per minute!!) The fan is run as a power take-off from the engine! I wish I got a pic of the array of filter bags extending off the top of the truck when it was running; 8 or so giant filter bags about 6-8 feet tall when inflated. It was impressive. I've owned this house for 10 years and as it turns out my house had never had the ducts cleaned (~44 years.) So, there was alot of accumulated dust/dirt/debris. I would use these guys again in a heartbeat and I plan to in about 6 years. I felt that they did a great job working around my clutter and they were very efficient. This wasn't some shopvac special. They didn't ask or coax the dust and debris from the ducts; they EVICTED the dirt and debris. I could hear the dirt being pulled out! That blower on high can supposedly pull a brick down it's suction duct, and I believe it. (Note: I think I used a similar set-up on the back of a tractor at the golf course I used to work at before the army; That leaf blower could blow off a fully wet-leaf covered fairway in two passes! It was much louder than the set-up used today, but the blower was about the same size: E-normous!) Powerful. Well, so far, so good, Angie's List. This was my first use and it was a homerun. Thanks. -Joe
Oct 28, 2017
Accommodating and efficient
I was referred to Pringles by the HVAC company that had just installed my new furnace/ac. I am so happy I hired them, their price was very reasonable, and the techs that did the work were very professional, accommodating and efficient. Plus, when I called to get info on the service and then called back to get some additional info they were helpful and provided great customer service. It took about as long as they had advised, plus they called to see if I could move the appointment up a little, and since I was able to the scheduling worked best for everyone involved. Very happy with them, and will hire again.
May 22, 2017
Very detailed work
Excellent. They were detailed and protected my floors. They even put booties on so they would not track in.
Oct 24, 2008
On time, friendly, and professional work
Overall I was very pleased with the service provided. They responded quickly to my call, were on time, friendly, professional, and careful moving furniture where required.
Oct 17, 2005
Quick and professional work
They did a great job and very quick. They are very professional. They answered all of my questions.
Apr 18, 2003
Prompt and professional
They were prompt, professional and priced right.
Oct 15, 2002
Punctual
Punctual, complete and reported what they found...I was impressed. Not only list with Angie's List but also recommended by the furnace company.
Apr 5, 2002
Worth the money
Yes, they are expensive. But my understanding is that they are the only air duct company in town that is certified for mold remediation. When you see the huge vacuum truck they use, you can tell this is the real deal. Much more extensive than the $79 service some HVAC places offer.
Jun 29, 2001
Very Courteous
Very courteous. They even were sensitive to the fact we had indoor skittish cats. They did the whole house plus coil in about an hour. I could tell the difference in dust etc... After they left.
Oct 3, 2000
Very friendly
This company was very friendly and did a great job with the work.
Aug 16, 2000
Excellent work done
This was a new house. They did an excellent job, were very courteous, very prompt and professional. I would recommend this company they were a all around great company to work with.
Mar 15, 2000
Did work needed to get job done
They had to create an access opening by our furnace in order to accommodate their vacuum & in doing so shifted the furnace off of its base causing water from the a/c to leak on the floor. It was easily remedied by pushing the furnace back on the base.
Dec 21, 1999
Nice Company
This was a very nice company. They came when they said they would and worked straight through until they got the job done. I would use them again.
Dec 17, 1999
Polite and professional
They did quite a satisfactory job. They were polite and very professional. They came when they said they would and always returned my phone calls promptly. I highly recommend them and would use them again.
Nov 2, 1999
Nice to work with
They were very polite and nice to work with.
Oct 6, 1999
Very satisfied with work done
The workers arrived on time, appeared to be experienced & professional. They did all the work promised & cleaned up all debris. Openings cut in the ducts & furnace were closed neatly with manufactured plugs. I was very satisfied w/ the work performed.
Sep 20, 1999
Very pleased with service
We were very pleased with their service, they did a great job.
Sep 19, 1999
Great job
They did a great job.
Pringles Inc.
HVAC Systems Specialist 8170 Business Way Plain City OH 43064